About Carla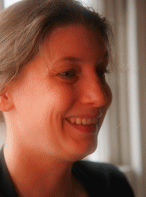 Carla Baumgardt
Psychologist MA
Psychology in Organisations
and Working Enviroments
Intercultural Communications
In November 2003, Carla delivered her first lecture on the Delegation of Power Within Business Environments to d.i.b. (deutschen ingenieurinnenbund e.V.); Germany's largest organisation for women within the engineering industry.
From those early days, Carla has gone on to present lectures across her native Germany and the UK, on topics ranging from Managing Diversity to the Empowerment of Women within Business Environments.
Embracing Diversity is not only for getting a snuggle, but increasingly important in today's world for an efficient working environment.
A resident of the UK, Carla runs frequent lectures throughout the country, and is available to book for one-to-one sessions or as a private speaker.